Upcoming Events
2019 Banff Iiniskim Cross-Cultural Powwow - June 22, 2019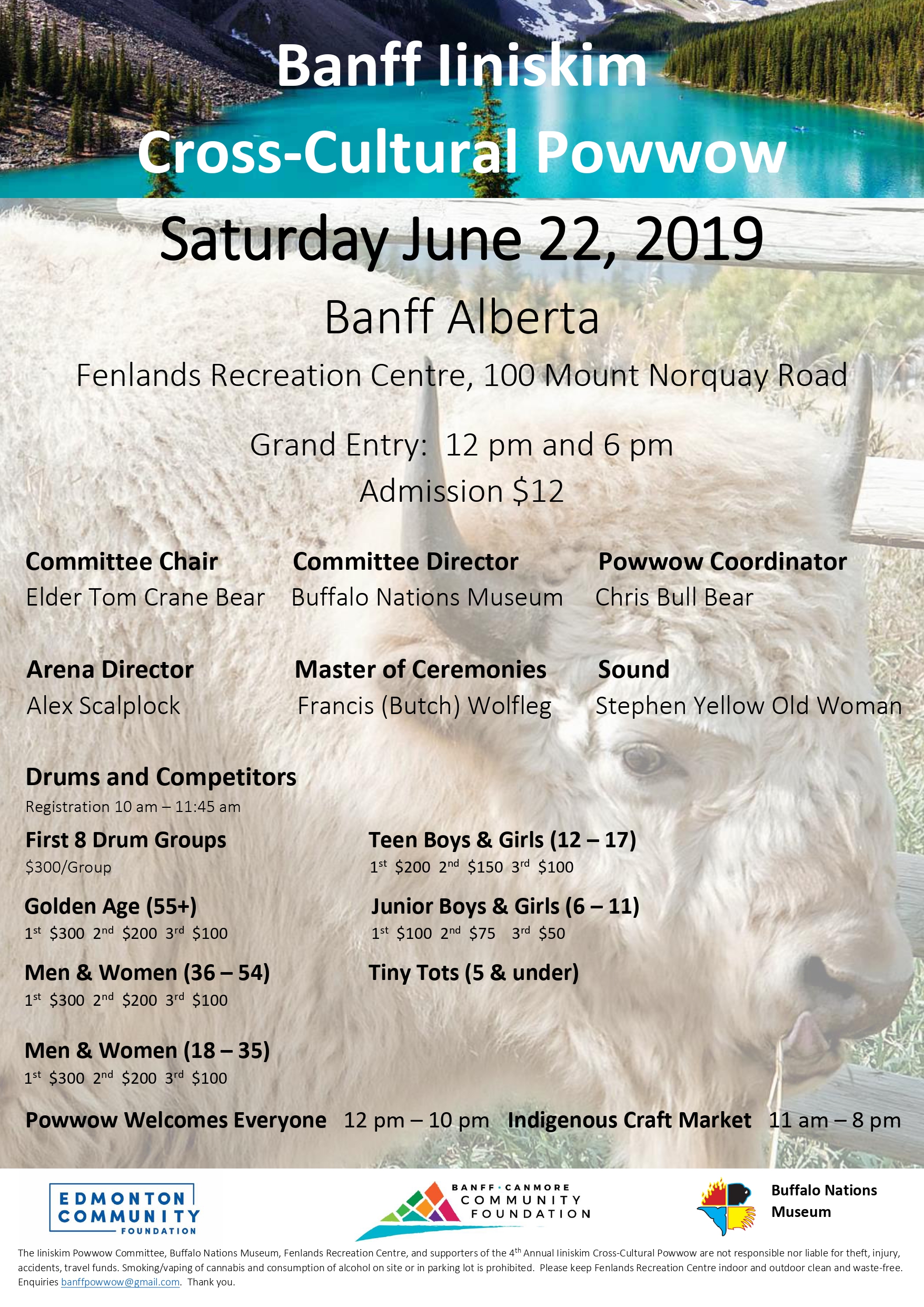 Canadian Film Day - April 17, 2019 6:30-10PM

WILD - Feb 16, 2019 7-10PM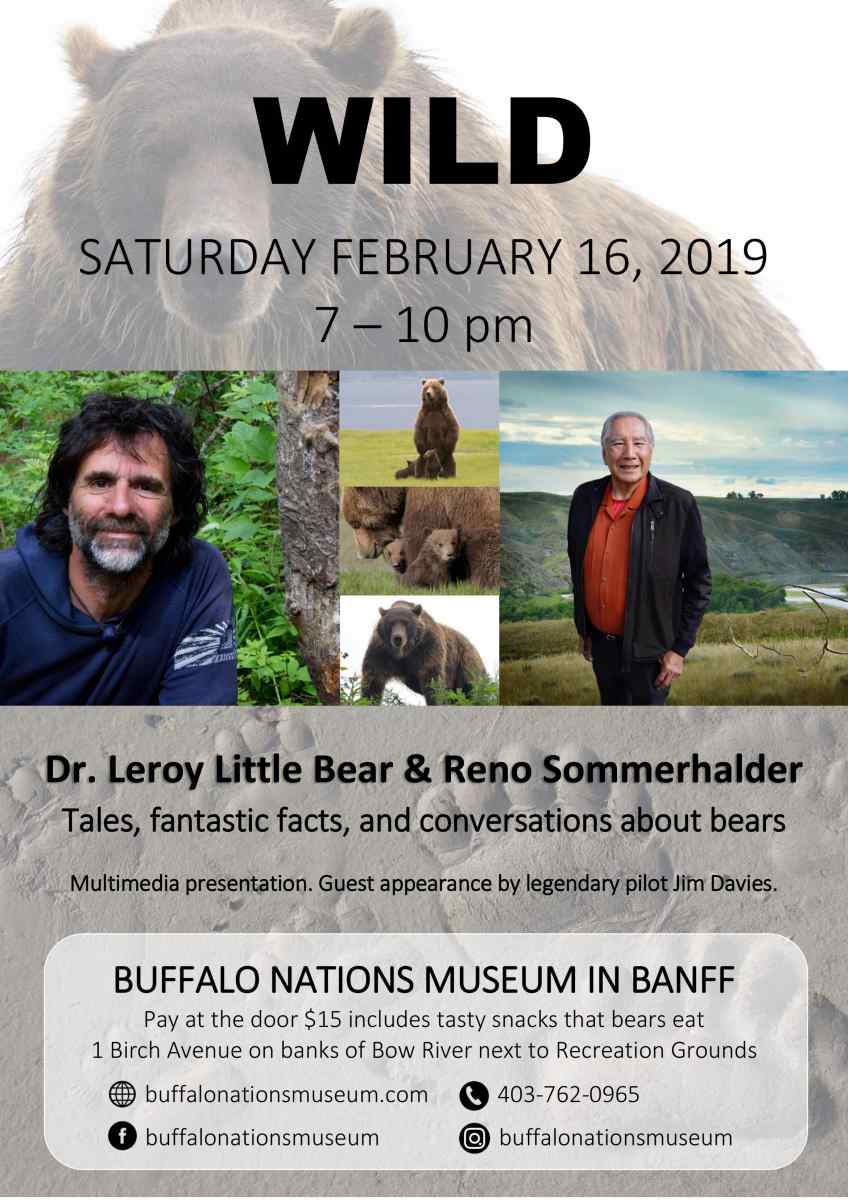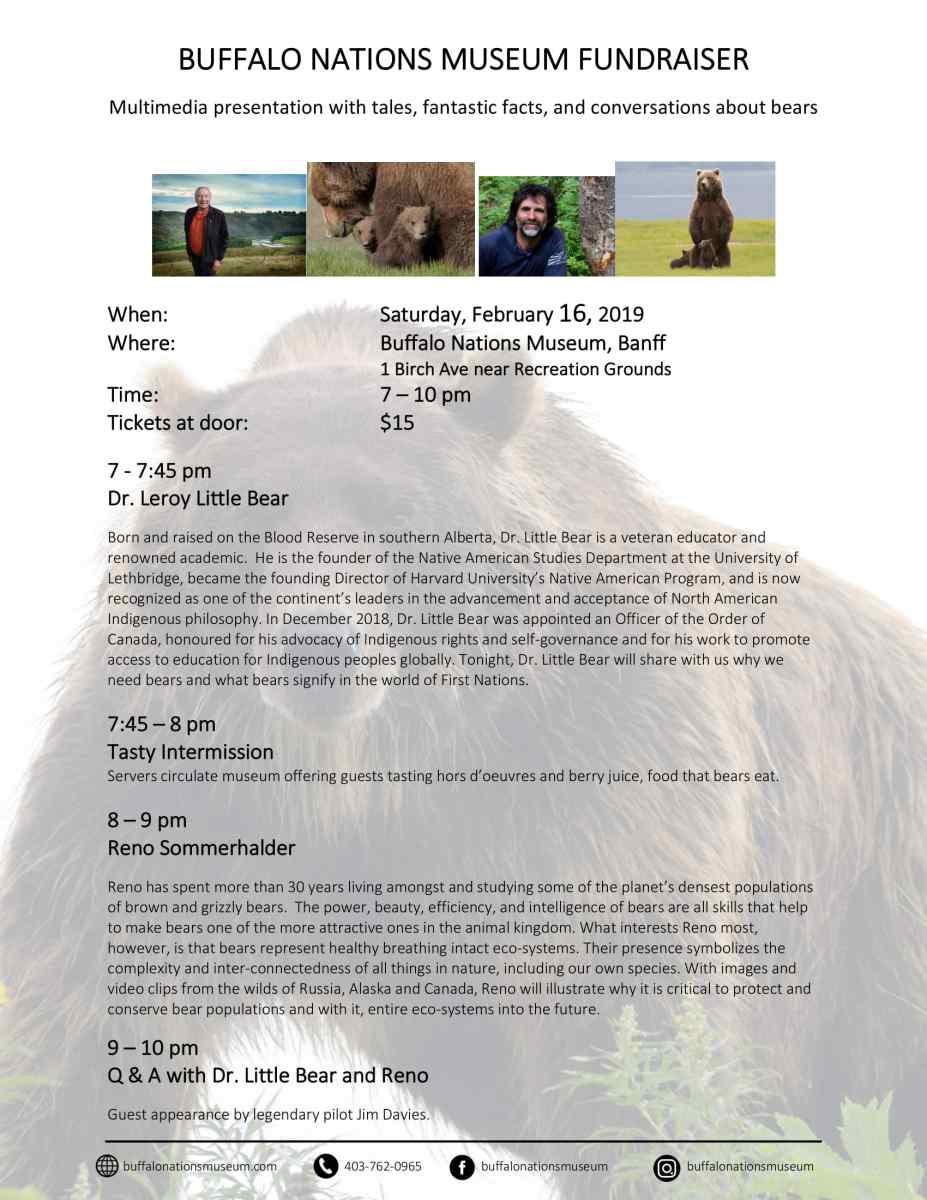 Make Your Own Moccasins: Saturday Oct 21 and Sunday Oct 22, 9-5PM
With Dene Artist Cheryl Eckert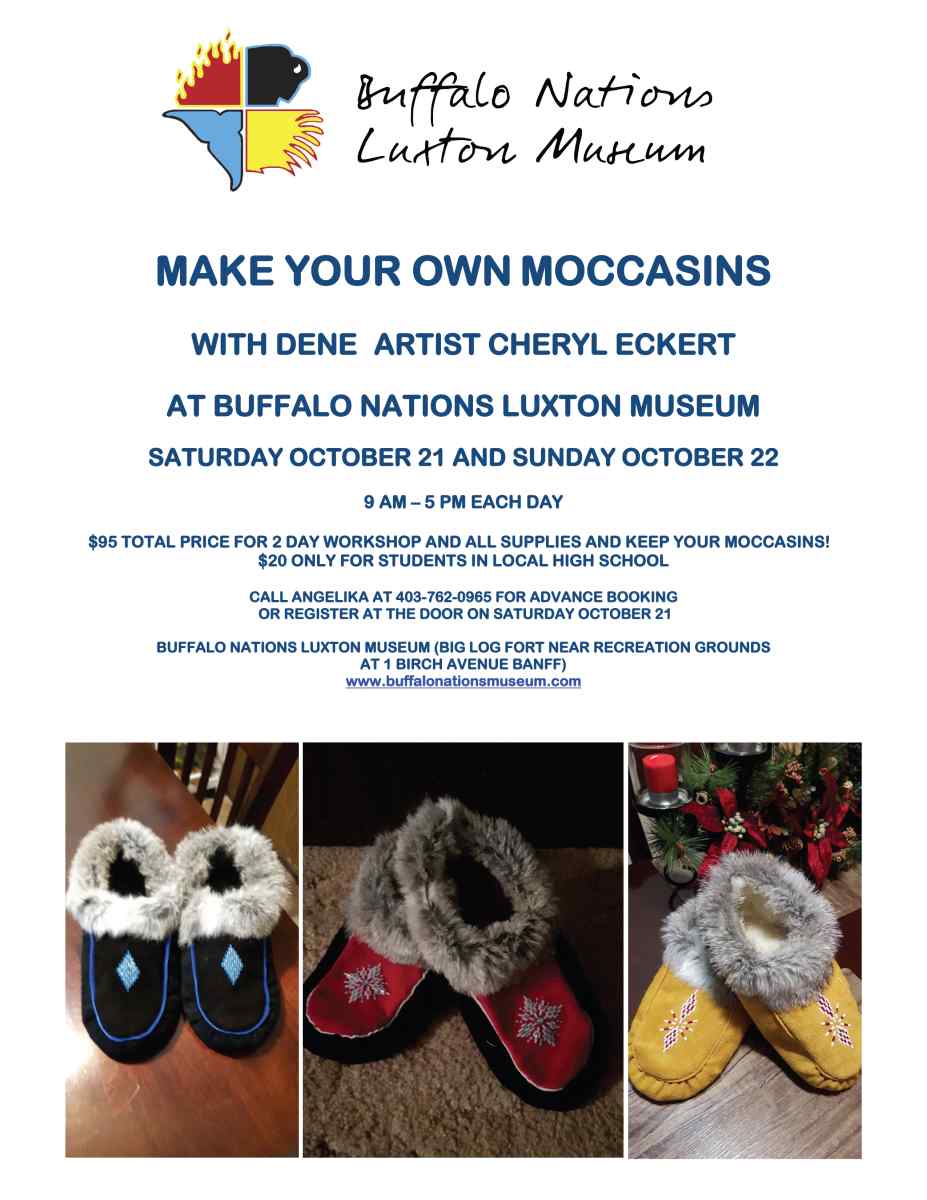 2018 Banff Iiniskim Cross-Cultural Powwow June 29-30, 2019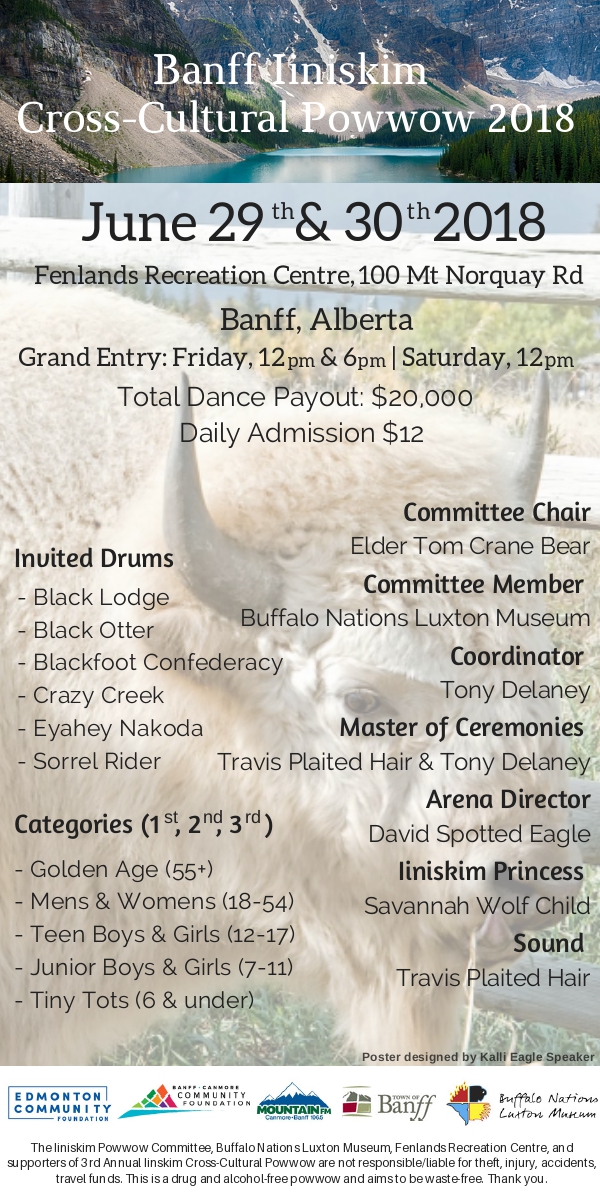 ---
Bison Exhibit: Monday July 10, 2017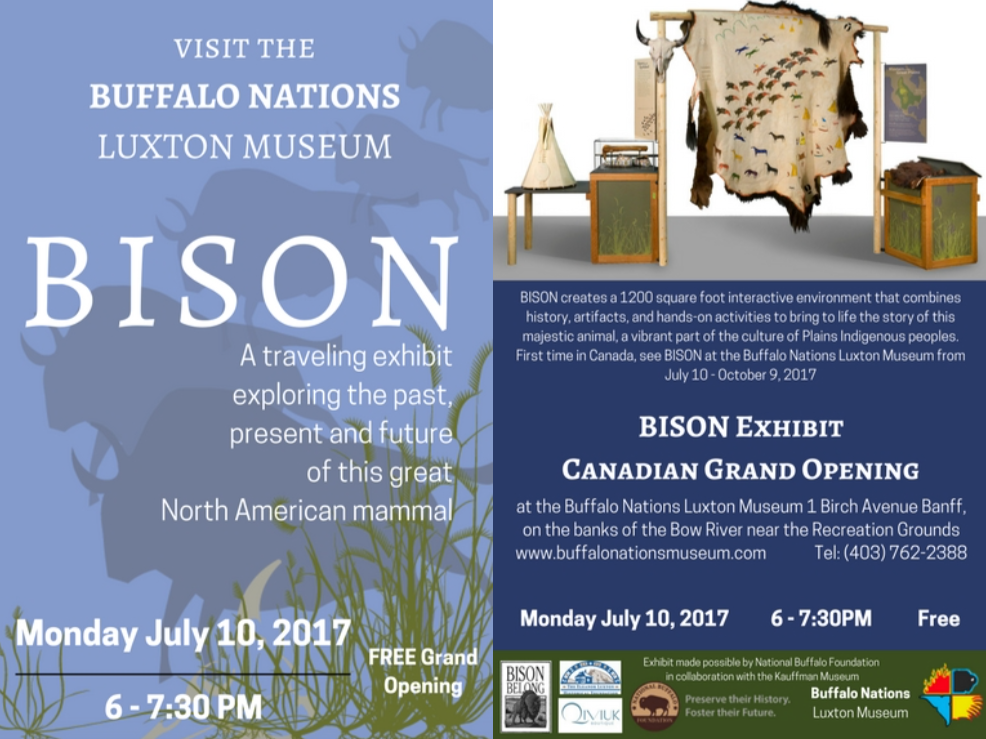 Night at the Museum: Movie Marathon - October 28, 2016
Join us at 6 pm for a Halloween themed event: Night at the Museum movie trilogy. $10 admission for the evening, see one, two or all three movies. Popcorn available!
For an additional $5, call 403-762-2388 for front row reservations with large popcorn.
Rexy the T-Rex intermission exercises! Prizes! Music! Lights!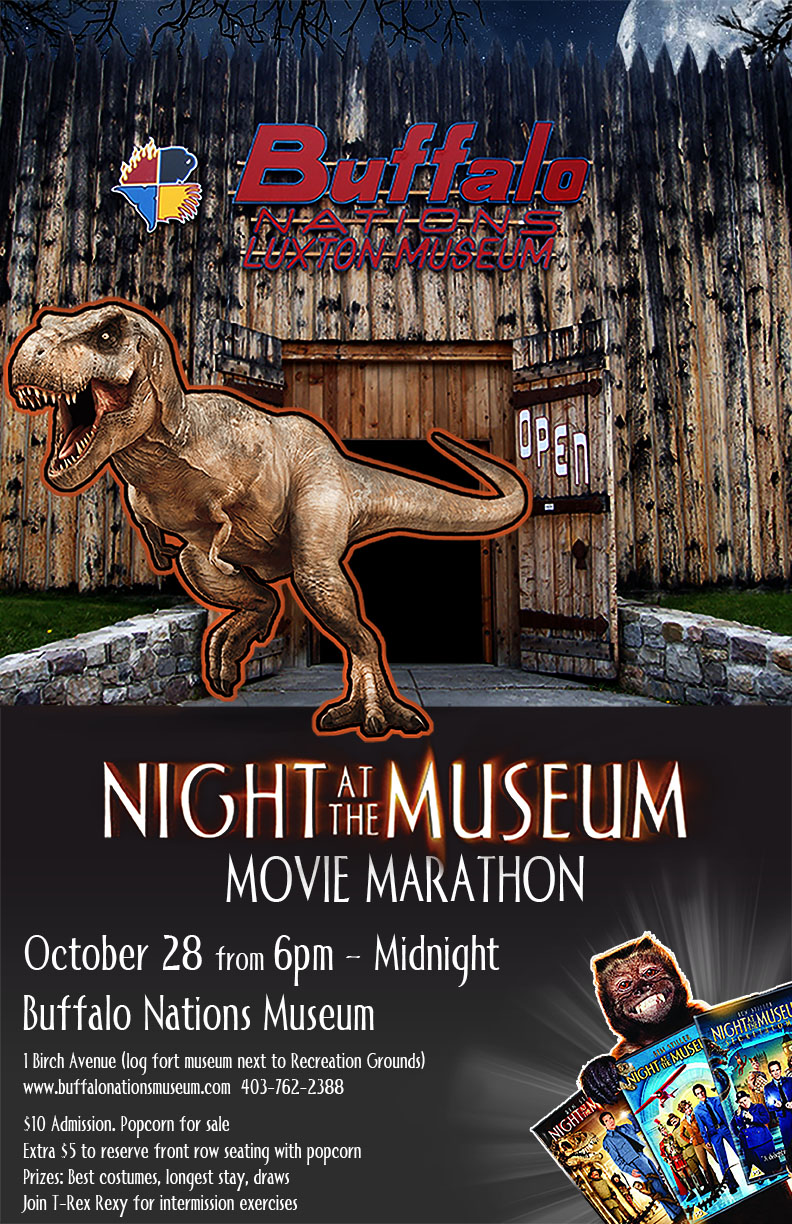 ---

---
---
---
---