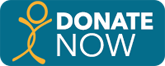 ---
Museum Donors help to support the preservation and interpretation of Canada's rich aboriginal heritage for the benefit of future generations
Become a Museum Donor
Donations from Individuals and Corporations to the Buffalo Nations Luxton Museum Society, directly provides support to the Buffalo Nations Luxton Museum for the ongoing development of Educational Programming and Interpretive Tours, Professional Development, Capital Expansion, and the establishment of an Endowment Fund.
The museum is embarking on a new era of expansion and now, more than ever, requires your generosity to ensure our continued growth. Your generous donation would go towards the following programs and initiatives:
Educational Programming and Interpretive Tours: Through the collaboration and partnership with Professional Educators, Interpreters, Researchers, Linguists, Artists, Museum Colleagues, and Multi-Media specialists, the Buffalo Nations Luxton Museum is embarking on the development of long-term educational programming and interpretation.
Professional Development: Continued professional training and development offered by professional associations such as, the Alberta Museums Association (AMA), the Canadian Museum Association (CMA), the Cultural Management Program at the University of Victoria, and community based workshops, will further the level of expertise of the museum's staff and volunteers, ensuring a high standard of quality programming and interpretation.
Capital Expansion: The museum will be embarking on a major re-development of the museums facilities, including exhibit design, collections storage, workspace and meeting rooms, and an educational interpretive classroom. Your assistance will ensure growth and development of a unique facility for many years to come.
Endowment Fund: The Buffalo Nations Luxton Museum is establishing an endowment fund to secure the long-term viability of the museum and allow our financial resources to continue to operate in perpetuity. This fund will allow the museum to generate an annual income needed to offer exciting exhibitions, develop new and grow existing educational programming, expand our visitor services and improve and grow our collections.
Charitable donation tax receipt available upon request for all donations.
In Person: Donations of any size are always gratefully accepted on-premesis.
Online: Donate any amount, by clicking on the DONATE NOW button.
Email: Please contact us at angelikacpa@gmail.com
Mail: The Buffalo Nations Luxton Museum Box 850 Banff, AB T1L 1A8 Canada
Please make cheques payable to the Buffalo Nations Luxton Museum. Contact us at 403-762-2388 if you have any questions.